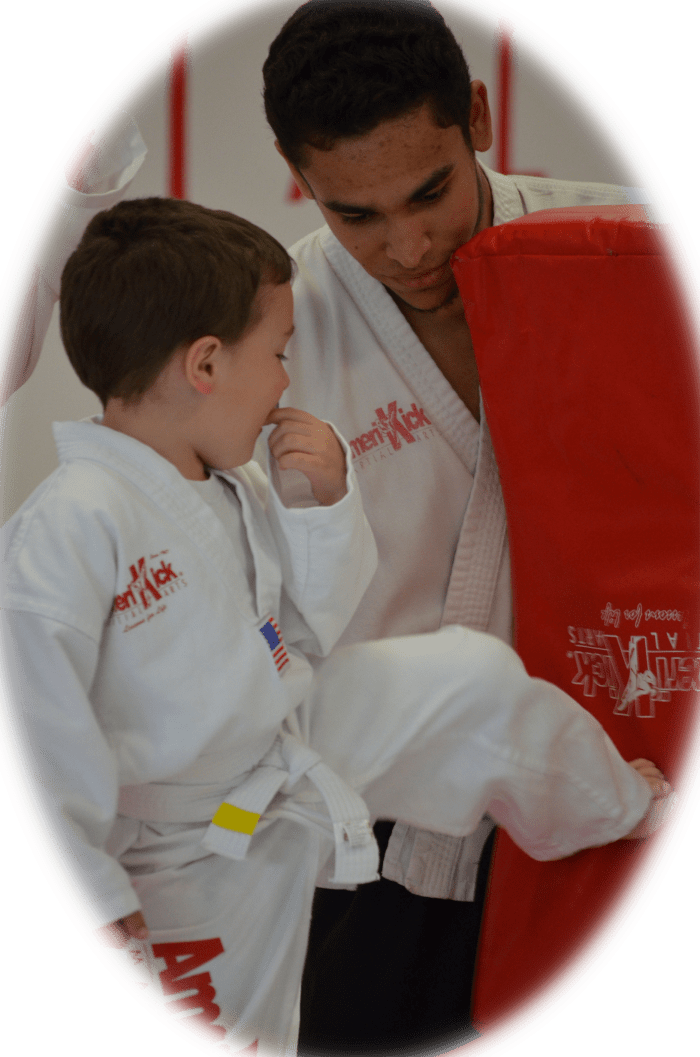 Sensei Andrew Bacchus
Andrew started martial arts at the age of 12 after a friend gave him a pass for a free week of lessons at AmeriKick in Langhorne, PA. Fast forward 4 years, he received his junior black belt at the age of 16. At this time, his interest in fitness as well as another martial art – Jiu Jitsu – increased as he continued to train at Amerikick. He received a yellow belt in that style, and now holds the rank of 3rd Dan black belt in American Kenpo. He has 10 years of martial arts experience, and also has 5 years experience with the stick and knife fighting art of Arnis through training with Master Chris Millares and Grandmaster Dennis Tosten.
Andrew has been competing in the AmeriKick and NASKA (North American Sport Karate Association) tournament circuits, and has been ranked among the top competitors in the world. Andrew's strengths include sport karate, creative and extreme forms, fitness and body conditioning. Andrew is an integral part of our Black Belt demonstration team.
His current aspirations are becoming a great motivator and inspiration, always finding new things to help him learn and grow in every aspect of life.
Andrew has all PA child clearances, and is CPR certified.